Please do yourself a favor and play through a cab loaded with the Heritage G12H-30 55Hz speakers...I think you're going to like it!
Upon returning after a prolonged time away from home, my wife bought me a JVM410H (new for $1350) with matching 1960BV cab as a surprise welcome home present…an amp I would have never considered for myself (unwarranted snob knob stigma). I didn't dig the 1960BV cab too much, so I had a "cab-off" to find the one that would best match the JVM410H and my old-school taste (don't laugh…it's a great sounding amp which covers a wide genre of tones). I put all of the cabs on my credit card and had them delivered in one afternoon with the intention of returning the cabs that I didn't want to keep within the 30-day grace period (I actually returned them all using my neighbor's truck). The well broken-in examples I evaluated at my home were the 425A (no straight cab in stock), 1960B, 1960BV, 1960BX and 1960BHW)…without question, the 1960BHW with Heritage G12H-30 speakers did it for me.
Of those cabs, the most striking difference (or broadest spectrum) was between the BV (the original cab my wife bought for me) and the HW. In comparison, the HW seemed to smooth-out all of the mid-volume fizzle, high-freq beaming and tamed the woof or undesirable bass overtones I found in the BV.
The 425A (G12C-25) was followed not far behind by the BX (G12M-25)...both work very well with the JVM. The 1960B (G12T-75) worked well when max-cranked (quite full sounding) but didn't respond well to more subtle or touch-tone situations. Finally, the BV (V30) also sounded good cranked but had a very irritating sizzle and weird high-end modulation-type sound that was quite awful...not my thing at all; my Marshall + cab mental benchmark sound is smooth and creamy then crunchy when pushed or driven.
Not long afterwards, I had a 1960B cab loaded with Anniversary G12H-30 speakers at the house and I found it rather harsh in comparison to the Heritage variant; the Anniversary speakers exhibited a fizzy spike beam that was not present with the Heritage speakers.
I understand there are some great speakers made today that may mirror the Heritage G12H-30's sound and performance qualities...so you may be able to find a less expensive alternative. Also, the HW cabs are a little over the top; meaning...I don't think there are any discernible sonic qualities that make its metal handles, gold pin striping, basket weave fabric or Birch back worth the extra money.
I also played the JVM through an older 1960 cab with G12-65 speakers and that combination works great too.
Note: My wife found a local 1960BHW cab for just under $800.00 new/unused still in the box.
P.S. I have installed a few sets of H55 speakers from Southbay Ampworks and they hit the spot too…no worries.
1. G12H-30
2. G12C-25
3. G12-65 (or #2 depending on my mood)
99. G12T-75
100. V30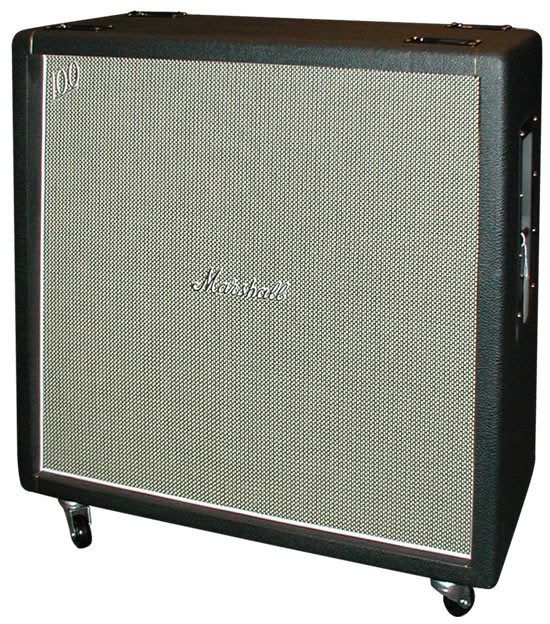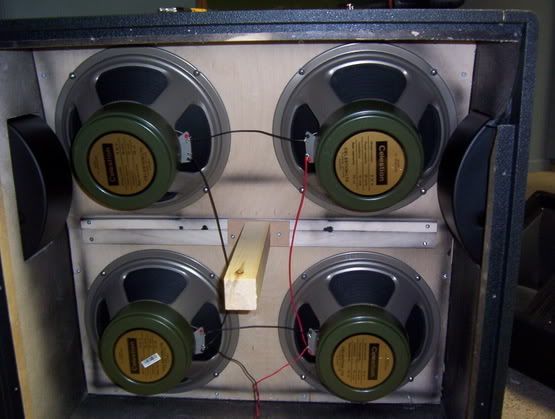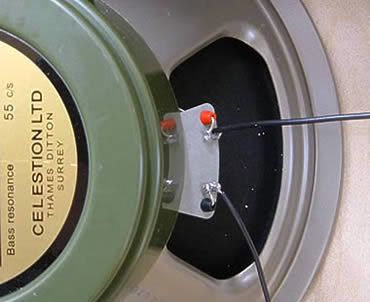 ...I did say versatile: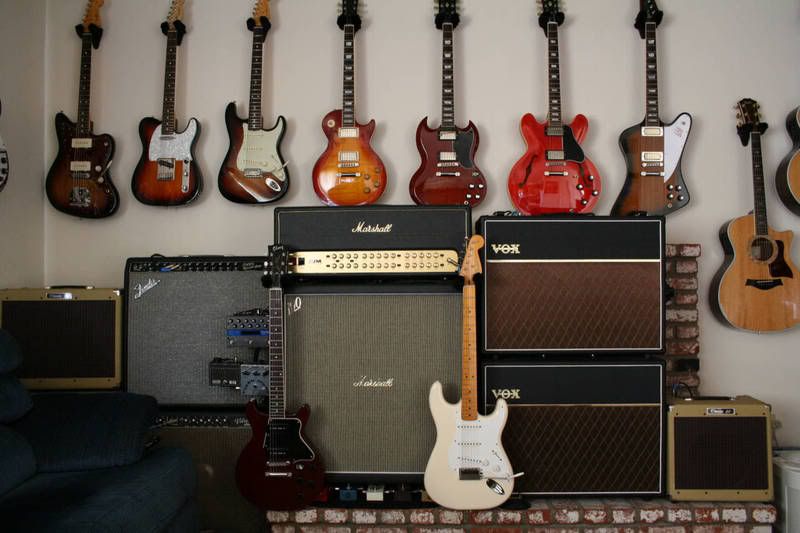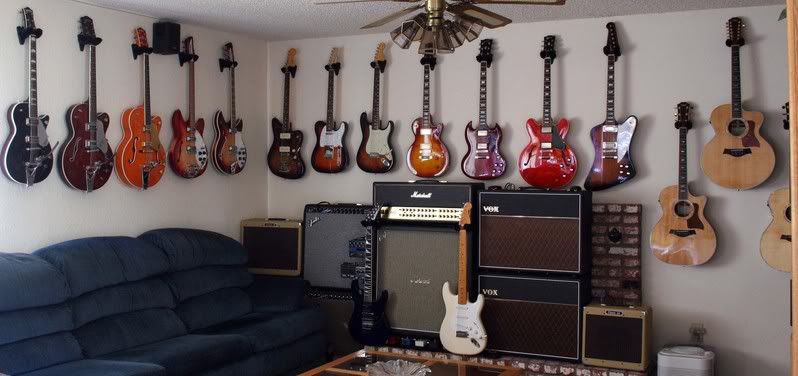 Regarding the difference between the
Heritage
vs
Anniversary
G12H-30: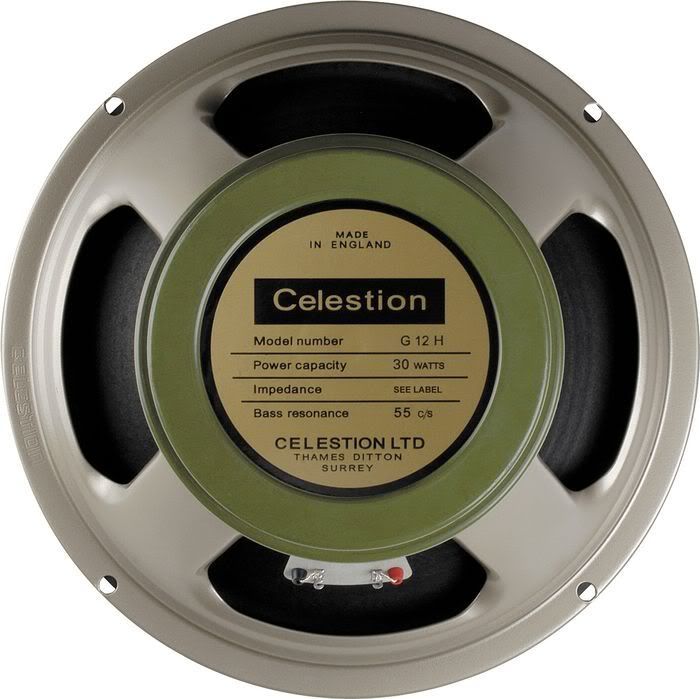 vs.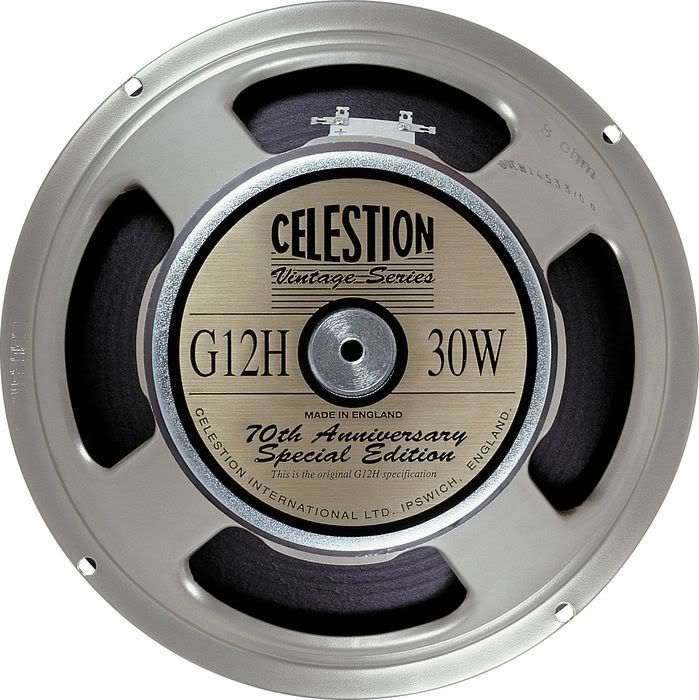 I recommend the G12H-30 55hz
Heritage
speakers to anyone who will listen because I had the chance to compare them to a converted 1960B cab with
Anniversary
G12H-30 speakers.
After breaking them in real good for a few weeks...there is a distinct difference between the Heritage and Anniversary G12H-30 speakers. The Anniversary is not as smooth and creamy as the Heritage speaker but are much better at moderate volume levels than the G12T-75 1960B or V30 1960BV cabs.
You can also save some money by considering these (great choice):
http://www.southbayampworks.com/speakers.html
H55 50 ounce H (heavy magnet), 55hz bass response, 12 inch special design aged cone, small dust cap with vintage correct doping, spider, and voice coil tolerances. A close recreation of the 102 014 Pulsonic bass cone, with the complex low & lower mids, robust midrange and clear highs this speaker cone produced. This speaker is very similar to the tone produced in the Marshall 1982 cabs of the late Sixties with the 100 watt logo. These were the heavy duty speaker versions used in bass cabs but also favored by guitarists of the day as well, for their extended bass response. Awesome for Strat players who desire more low end. 30 watt (H55-8, or 16) & 65 watt (H55-8HP or 16HP) power handling, 99db, 8 or 16 ohm versions available. $159.00
Foot-stomp:
Remember, there is a noticeable difference between the Heritage and Anniversary G12H-30 variants.
Heritage...some might say smooth and creamy:
G12H-30 Heritage
(55Hz):
General specifications
Nominal diameter 12", 305mm
Power Rating 30W
Nominal impedance 8Ω and 15Ω
Sensitivity 100dB
Chassis type Pressed steel
Voice coil diameter 1.75", 44.5mm
Voice coil material Rounded copper
Magnet type Ceramic
Magnet weight 50oz, 1.42kg
Frequency range 55-5000Hz
Resonance frequency, Fs 55Hz
DC resistance, Re 6.53Ω & 12.11Ω
Magnet structure diameter 6.6", 168mm
Anniversary...not so much (harsher and not nearly as smooth):
G12H-30 Anniversary
(85Hz):
General specifications
Nominal diameter 12", 305mm
Power Rating 30W
Nominal impedance 8Ω and 16Ω
Sensitivity 100dB
Chassis type Pressed steel
Voice coil diameter 1.75", 44.5mm
Voice coil material Rounded copper
Magnet type Ceramic
Magnet weight 50oz, 1.42kg
Frequency range 75-5000Hz
Resonance frequency, Fs 85Hz
DC resistance, Re 6.7Ω & 13.1Ω
Magnet structure diameter 6.1", 156mm